Why be average?
Be bold. Get noticed.
Mint is about creating and delivering marketing that is fresh and bold – we are not average and we won't market your business that way.
Who wants to be just average after all?!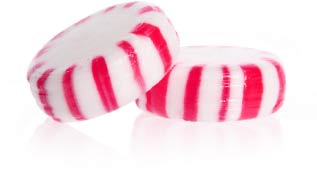 Mint Marketing Works is a boutique marketing shop of consultants and specialists serving a wide range of business clients from start-ups to large corporations. We're all about helping companies exceed and believe in quantifying and delivering value on every project.
We're a flexible, hands-on team of professionals with years of diverse and proven experience that is transferable across all industries. We bring the right elements of idea, strategy, design and implementation for complete marketing solutions that are always fresh and bold. We tailor our services to meet your needs and your budget. We are friendly and enjoy a collaborative work environment where everyone's ideas are valued, delivering fresh solutions that drive results.
Most importantly, we're passionate about what we do and who we work with; we work because we love it. The money is a bonus – but a really nice bonus. : -)
Diversity
We are diverse. Our boutique marketing shop is stocked with specialists at the top of their game, from all disciplines of marketing. We have copywriters, graphic designers, web developers, illustrators, printers, photographers, mailing houses, and multi-media specialists to name but a few.
Agility
We are agile & fluid. We hand pick our specialists to bring insight and expertise for any given project – but only as needed. We build a customized marketing team to suit the precise needs of your project and budget. We consult and provide strategy but we also execute. And in some cases we only execute.
Unity
We join your business. We become an extended and seamless member of your business team, delivering complete marketing solutions through our extended partner model. And if you have preferred suppliers we can work them too!
Results
We deliver results. We're not about one-time ads or best guess marketing. Bottom line is clients need sales and repeat, long-term customers. We make sure your marketing programs are well planned, integrated and suited to the needs of your business. We measure most everything we do so you get a clear picture of your performance and your return on investment.
Management
We are a single point of contact. We take care of any and all of your marketing needs – so you aren't running all over town managing all things marketing from Google ads to business cards to website development.
Value
Our clients love the value. We operate a more modern day model that is pay as you need, pay as you go. Clients don't pay for overhead and salaries that simply aren't needed; they get a whole team of on-demand specialists, often for a fraction of the price of a full-time employee. Our return on you investment will keep you coming back for more.
Want to know more?
Sign up for our newsletter